Do NOT Buy Dyson Hair Care Products Until You Read This Review
Last Updated: March 15, 2021
Dyson Hair Care Review by Guest Post by Miss George
= = = = = = = = = = = =
Dyson hair care products are a relatively new concept.
Everyone knows Dyson for things like high-end vacuum cleaners, fans and hand driers. However, they announced their new venture into hair care products back in 2016.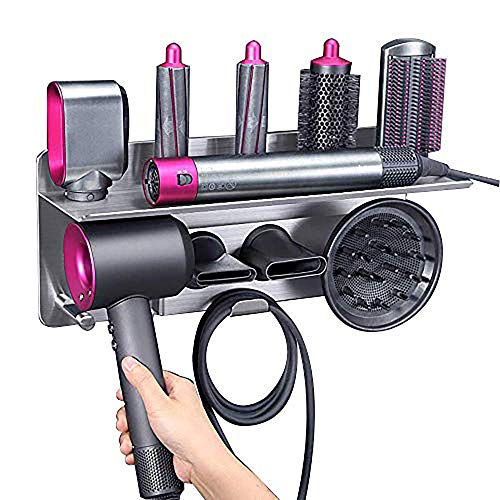 A few years later, we saw the first products in this Dyson hair care line arrive on the market with the Dyson Supersonic Hair Dryer and Corrale Hair Straightner.
The only downside is that they are very expensive. Expect to pay 2-3x for paying anything from the Dyson hair care products line.
The Supersonic will set you back around £300 and the Corrale is £400.
After using and trying them both for myself, I can honestly say they are worth the price but there are few drawbacks you should know…
Dyson Corrale Hair Straightner Review
To my knowledge, the new Dyson Corrale is the ONLY hybrid cordless hair straightener. This is by far its biggest selling point.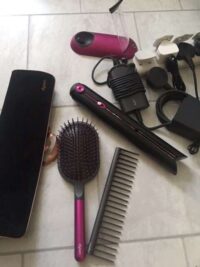 It also promises to create less hair damage than a standard-plated straightener, while heating up almost instantaneously.
You are able to select a specific range of heat temperature. This means you can select a lower setting if you're worried about heat damage.
First Impressions
It is a lot bigger and chunkier than you would expect. However, it's not heavy and feels very smooth to touch.
One of the most annoying and infuriating things is the "airplane mode" latch. I couldn't understand what to do with it and had to watch several YouTube videos to figure it out.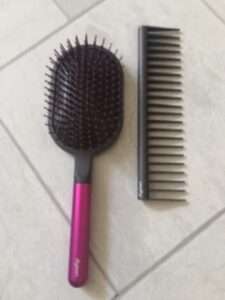 This took so much time. But see my pictures to avoid wasting time like I did.
The straightner charges very quickly. Mine fully charged within 30 minutes and the batter is still full after using it for around 15 minutes.
What Is It Like To Use?
When I tried it for myself I really started understanding what all of the fuss was about.
The Corrale utilises a patented heating technology and moves smoothly through the hair without snagging, pulling or splaying.
The flexi-plates also mean it evenly spreads the heat across the entire plate. This plus the three different heat settings means you don't have to worry about heat damage.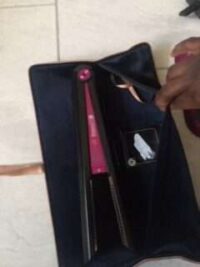 And this really does make a difference.
The strokes are smooth and seamless. Using a lower heat and slowly working my way up to a comfortable temperature means I got silky, softglossy and poker-straight hair with no burning smells.
I also didn't experience any "smoking" that is common with other hair straightners like GHD.
My Final Verdict
It works great on my very difficult to manage hair. It's quick, effective, safe and gets amazing results.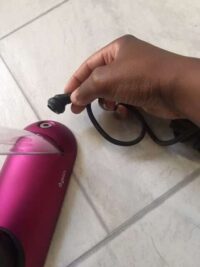 However, as I run my hair through my super sleek locks, I just can't shake off the fact that in order to get these results, I had to spend £400.
For someone who isn't very wealthy or who uses hair straighteners very often Dyson's Corrale seems like a very reckless investment.
However, if you can afford it and want to eliminate the worry of heat damage then this is for you. You will enjoy amazing safely straightend hair all with no chords.
But for everyone else, its high cost holds it back significantly.
How To Fix The Dyson Corrale Airplane Latch
Pros
Fast battery charge.
Very attractive design on both the straightner and accessories.
Different heat settings.
Heats up very quickly – literally in a few seconds.
Lots of convenient and easy to use magnetic attachments.
Leaves hair feeling silkly smooth, soft and heat damage free.
Doesn't "smoke", the way other straightners like GHD does.
The carrying case is smooth velvet and even has a compartment for the "airplane mode" latch.
Cons
The "airplane mode" latch is confusing as hell and could lead some people to accidentally break it off.
Very expensive.

Dyson Hair Dryer Review
The promise of this is super fast drying along with no hair heat damage. It is aesthetically pleasing with a minimal and functional design. Thus, it has very few buttons and it's smaller than the regular hand drier.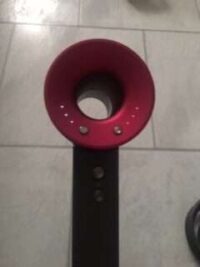 Unfortunately, all of this innovation comes at a very high cost. The Dyson hair care Supersonic hair dryer is currently the most expensive hair dryer on the market.
This crazy high price tag is a sticking point for most people but let's see what you get.
For £400 Dyson promises to "decrease flyaways and frizz by up to 61%, increase shine by up to 132% and increase smoothness by 75%". They also claim that using this dryer will protect your hair from heat damage and will make it dry faster.
I can confirm that this latter claim is true, it does dry faster.
My hair typically takes about 15-20 minutes to dry but the Supersonic only took me 5 minutes.
This should not be surprising to anyone because Dyson are known for blow driers and fans so this dryer should be amazing. And it is.
What's In The Box?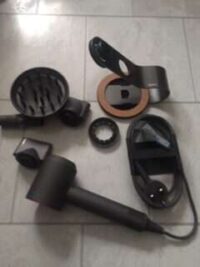 Depending on which package you get (I got the special edition pack) the dryer will come with a range of neatly packaged accessories.
This can include a hanging hook, a range of nozzles and diffusers.
First Impressions
The dryer has a small range of buttons which only gives you the option to change the velocity and cold/heat mode.
To be fair that's all you really need.
The dryer is also very small. But the heat and airflow both pack a powerful punch when you turn it on.
My Verdict
To put it simply, Dyson's Supersonic is the most powerful hair dryer that I've ever used.
It makes a lot of advancements in engineering with an improved design and powerful performance.
However, I also understand that not everyone can afford the ridiculously high price tag.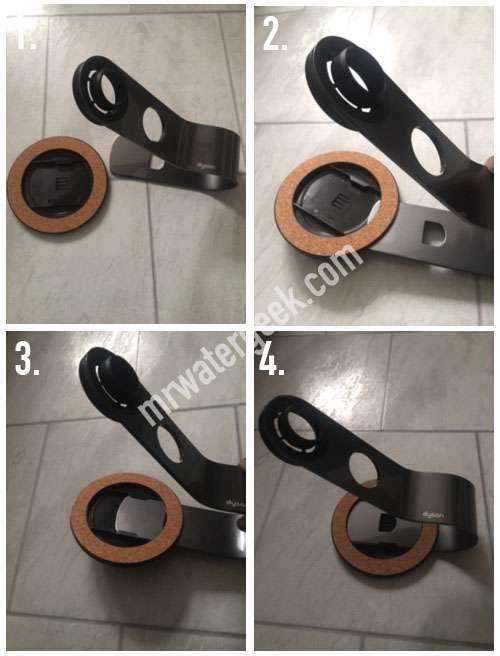 Pros
Cuts down hair drying time significantly. I would say by at least 90%
Small compact and attractive design.
Lots of easy to use, snap on snap off magnetic attachments.
Cons
Very expensive.
Extremely loud.
Read next: Here's why you should get a "Salon Grade Water Softener".